Worrying about costs should never be a reason to let your oral health go. At Manningham Smiles Dentistry, we want everyone in our community to have access to excellent dental care. Our range of payment options includes interest-free plans through National Dental Plan, an industry leader that will help you get the smile you want, today!
The Many Benefits of Choosing National Dental Plan
Out of all the payment plan options that you can find today, you might be wondering why we have chosen to work with National Dental Plan. There are several advantages offered that you won't find elsewhere: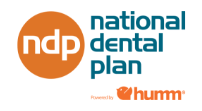 Up to $12,000 in coverage – with a high limit for treatment, you can access a myriad of solutions to achieve your desired outcomes. No worrying about having to compromise with a cheaper and less than ideal option.
A simple application process – You can be approved in just minutes at our reception desk. With National Dental Plan's simple and efficient approach, you can even apply online through the Humm mobile app or at shophumm.com.au.
No interest, ever – Other plans might not charge interest at first, but before long, those extra payments will start taking a toll. National Dental Plan will never charge you interest.
Spreading your cost over time – Your payments are easy to manage, made fortnightly. Your cost of treatment can be spread over time so that you won't have to be concerned about making a large bulk payment at once.
Would You Like to Learn More?
Find out what we can do to get you the dental care you want. Contact Manningham Smiles Dentistry today or find out about our payment options on our website!
CONTACT US