Root Canal Treatment in Templestowe Lower
A Long-lasting Solution to Fight Infection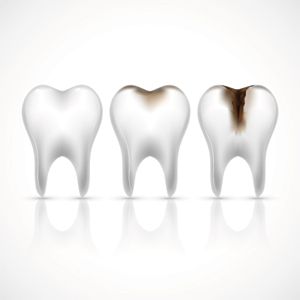 Do you want to make sure that you keep your teeth healthy for life? At Manningham Smiles Dentistry, our primary focus is on providing long-lasting dental treatments that work specifically for you. If you are experiencing tooth pain that affects your personal or work life, a root canal treatment may offer the option you need. There are many symptoms that may indicate that a root canal is appropriate for you:
A loose tooth
It hurts to chew or bite
Pus surrounding a tooth
Strong pain in your teeth
Swelling of the gums or face
Teeth that are overly sensitive to temperature
During this procedure, we treat dental infections located in the tooth's root canal. The infection is caused by bacteria that are created from tooth decay, a leaking filling or trauma. Once we have removed the bacteria, we fill the root canal and seal the tooth with a filling or crown.
A Way to Relieve Pain and Protect Your Oral Health
There are several benefits from receiving a root canal. It can help save teeth, prevent extractions, relieve pain and prevent infection. Not all teeth are suitable for root canal treatment, however, and we recommend that you consult with one of our dentists to see if this option will work for you.
Schedule Your Visit Today!
Contact us today to schedule your time! We offer free parking to keep your visits convenient.
CONTACT US

Root Canals Templestowe Lower, Doncaster, Bulleen VIC | (03) 8850 0678