Cosmetic Dentistry in Templestowe Lower
Achieving a Beautiful, Healthy Smile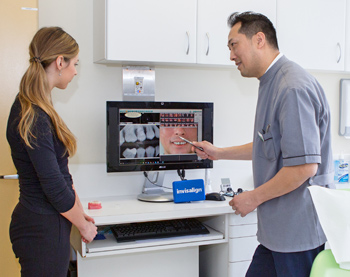 The experienced dentists at Manningham Smiles Dentistry focus on providing gentle and comfortable care for all of our clients.
We believe that every client is unique. Our dental team tailors your dental treatment to your individual needs, working hard to help you reach your goals and rejuvenate your smile. Restorative and cosmetic dentistry services can help those who may have put off their dental visits for some time or have worn down teeth.
At Manningham Smiles Dentistry, all of our dentists are very proficient in the various areas of cosmetic dentistry. You'll have the same dentist from start to finish, without having to be referred elsewhere to get your perfect smile.
Any major cosmetic work will involve at least two consultations with you before the desired care begins, so you can feel confident and calm moving forward.
Our technology will enable us to be able to show you exactly what your smile will look like afterward, so you can make the most informed decisions that are right for you.
Dental Crowns and Bridges
Dental crowns and bridges allow us to restore teeth that have been broken or cracked.
Dental Splints
If your teeth are broken down from grinding at night, a dental splint is a device to correct your bite.
Teeth Whitening
The Zoom! Teeth Whitening system gives you a whiter, brighter smile within an hour.
Veneers
Teeth that are chipped, broken or misshapen can be restored to a beautiful look with dental veneers.
Mini Dental Implants
Did you know in only 1-2 appointments you could restore your smile without undergoing surgery? Find out how!
CEREC
One convenient dentistry visit with CEREC technology! Read more about our same-day dentistry technology.
Want to learn more?
Our cosmetic and restorative dentistry serve to protect your oral health and restore the function of your teeth. Excellent dental care can improve your quality of life! Contact us today to book your time.
CONTACT US

Cosmetic Dentist Templestowe Lower, Doncaster, Bulleen VIC | (03) 8850 0678