Meet Our Team
The Manningham Smiles Dentistry team includes dentists, dental hygienists and an oral health therapist to give you the superior dental care you need at one convenient location. Our warm, welcoming team is ready to discover how we can help you improve your oral health. Contact us today to schedule an appointment!
Dr Leo Tse, BDS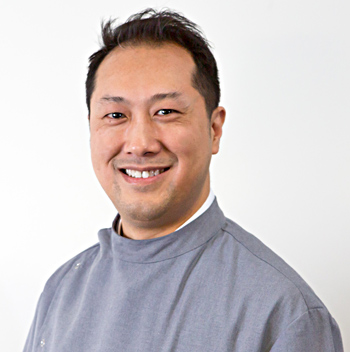 Dr Leo moved to Australia from Hong Kong over 30 years ago. Having discovered his passion for dentistry soon after, he then went on to graduate with a Bachelor of Dental Surgery in 1994 from the University of Adelaide. He was then in public practice in rural New South Wales before returning to beautiful Melbourne. He took over this practice from Dr George Brivulis in 2004 and has gradually introduced various modern technologies to enhance patient comfort as well as optimising clinical outcomes.
Keeping Informed on the Latest in Dentistry
Staying up to date with the advancements in dentistry is important to Dr Leo. He continually pursues professional development and takes regular courses. His special interests include implant dentistry, cosmetic dentistry and orthodontics.
Dr Leo also likes having advanced equipment and techniques that can not only rebuild teeth and mouths but rejuvenate people's lives.
Staying Active Outside of the Practice
Dr Leo lives in Melbourne with his wife and kids. Their family enjoys bike riding or playing football together. Dr Leo also enjoys a spot of DIY in his spare time!
He is a member of the Australian Dental Association and the Australian Society of Implant Dentistry.

Dr Siew-Lee Hong, BDSc (Hons)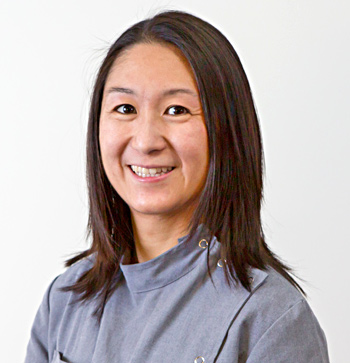 Passionate about helping people enhance their appearance and wellbeing through dentistry, Dr Siew-Lee enjoys seeing patients smile with confidence. "I love looking after children and entire families. I can tailor plans to suit every family budget." A 2001 graduate of The University of Melbourne, Dr Siew-Lee regularly attends dental education seminars and has taken an ASID-accredited course on dental implants.
Balancing Dentistry and Family
For Dr Siew-Lee, the most fulfilling aspect of being a dentist is being able to juggle work with raising a young family. She also enjoys educating the general public on the importance of oral health.
Staying Active in Templestowe Lower
Outside of the practice, Dr Siew-Lee enjoys playing badminton and violin in the orchestra, and looking after her family.

Dr Kelly Xie, BDSc (Hons)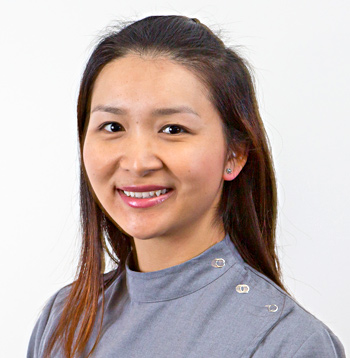 A caring and compassionate dentist, Dr Kelly loves helping people and changing their attitude and lifestyle by making their teeth look and feel better. "The most fulfilling part of being a dentist is being able to treat patients as a whole and seeing them genuinely happy after their visit and appreciative of what I've done. I also love seeing kids and making their initial dental visits very positive."
Education and Professional Development
Graduating from The University of Melbourne in 2009 with a Bachelor of Dental Science (Hons), Dr Kelly stays abreast of the latest in dentistry by taking a range of professional development courses. These have mostly been in restorative, cosmetic and paediatric dentistry. She also attends monthly study clubs.
Family and Hobbies
Outside of the practice, Dr Kelly likes to play badminton, bake, shop and spend quality family time with her husband and two daughters.
WANT TO LEARN MORE?
Contact us now and let our caring team help you get the smile you have always wanted! We accept all major health funds and have free parking on site. We look forward to caring for you soon!
CONTACT US
---
Manningham Smiles Dentistry | (03) 8850 0678