Mini Dental Implants in Templestowe Lower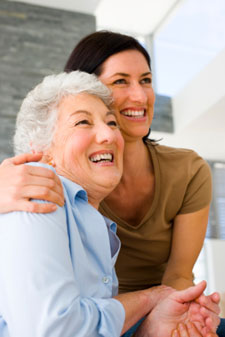 Would you like to restore your smile in just 1-2 appointments without having to undergo surgery? With Mini Dental Implants (MDIs), you can! These restorations can be used to stabilise loose dentures or to replace one or more teeth. Unlike traditional dental implants, which can take up to a year to complete and often require several surgeries, MDIs are cost-effective, less time-consuming, and less invasive.
For Stabilising Dentures
Regardless of how well dentures are constructed, they can make chewing certain foods difficult. Often, elderly patients find they are only able to eat soft, unsatisfying foods. As a result, they are unable to get the nourishment they need. Thanks to MDIs, however, dentures can be effectively stabilised so you can eat whatever you want. You also can talk and laugh confidently.
MDIs are ideal for denture wearers who
Have insufficient bone to allow for full-sized implants to be placed
Are unable to tolerate the demands of dental implant surgery
Are searching for a less expensive dental implant option
Desire a minimally invasive option
The MDI denture stabilisation system includes a metal housing that is integrated into the base of your denture. An O-ring, made of rubber, creates a seal that locks the pieces into place. Mini titanium alloy dental implants, rooted into the jawbone, serve as an anchor to stabilise a lower denture.
For Replacing Single or Multiple Teeth
MDIs are inserted into the bone similarly to how a screw would be wound into a piece of wood. Little bone needs to remove to place the implants. Your dentist makes a small hole and goes into the soft tissue through the bone. The process is minimally invasive and doesn't require that the gum tissue is cut, so no sutures or stitches are needed.
Little recovery time is required following the procedure, which can be performed in our surgery using local anaesthesia. Typically, the process takes only one appointment and can be completed within a few hours.
Schedule Your Visit Today!
If you'd like to smile with greater confidence, MDIs may be the solution you've been looking for. Contact Manningham Smiles Dentistry today to schedule a consultation!
CONTACT US

Mini Dental Implants Templestowe Lower, Doncaster, Bulleen VIC | (03) 8850 0678