CEREC in Templestowe Lower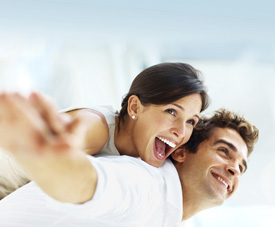 With the revolutionary Ceramic Reconstruction (CEREC) technology, you now can get your dental restorations completed in just one convenient visit! You won't have to schedule multiple appointments that can interrupt your already-busy days.
What Is CEREC?
Using state-of-the-art dental technology, CEREC allows our experienced dentists to create tooth restorations quickly and effectively in a single appointment versus the 2 or 3 visits previously required for high-quality ceramic restorations. These colour-matched restorations (white fillings, veneers or crowns) are highly durable.
What Does the Process Involve?
With the CEREC machine, our dentists can produce 3D digital images of your tooth and mouth. Because your prosthesis is created digitally, you will be comfortable. You and your dentist will be able to view the image on the screen so your dentist can explain the treatment with visual assistance.
Next, your dentist will digitally and precisely fabricate your ceramic restoration right here inside Manningham Smiles Dentistry. Your restoration will be milled from a solid ceramic block and then polished and fitted snugly in your mouth. If you'd like you can watch the process, which typically takes approximately an hour.
Benefits at a Glance
Only one visit is required
No messy dental impressions or moulds are needed
Restorations are performed in-house
Treatment is fast
No temporary prostheses are required
Restorations are stain-resistant and natural-looking
CEREC preserves your remaining tooth and inhibits breakage
You won't have dark crown margins
Results last for many years
Want to Learn More?
Are you ready to restore your smile comfortably and conveniently with CEREC? If yes, contact Manningham Smiles Dentistry today to schedule a consultation with one of our dentists. We accept all dental insurance and credit cards.
LEARN MORE

CEREC Templestowe Lower, Doncaster, Bulleen VIC | (03) 8850 0678