Payment Options
It is important to the Manningham Smiles Dentistry team that you receive the excellent dental care you need to improve your oral health and achieve the smile of your dreams. There are several options available to you to cover the costs of your visit.
Medicare CDBS – Free Children's Dental Cover*
Manningham Smiles Dentistry accept patients under the Medicare CDBS which means your child between the ages 2-17, might be eligible for up to $1,052 of dental cover in a 2-year period. Contact us to learn more!

Private Health Insurance Accepted

We accept all dental insurance and have HICAPS facilities on-site so that you can claim your rebate immediately and pay only the gap.
The Department of Veterans' Affairs and the Child Dental Benefits Schedule are also accepted.

No Interest Ever – Payment Plan with National Dental Plan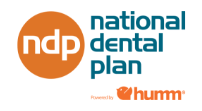 Manningham Smiles Dentistry are proud partners with National Dental Plan offering no interest ever payment plans! Get that smile you have always wanted now, and pay later.
With a simple application process, low patient fees and no interest ever for up to $12,000, you can start treatment now and not have to worry about any complicated financing.
Contact our team today and learn more about our easy, interest free payment plan option with National Dental Plan.

Credit Cards
MasterCard, Visa and debit cards are accepted as forms of payment.
Get The Smile You Have Always Wanted!
We offer free parking to keep your visits convenient and efficient. Contact us today to find out what we may be able to do for you!
CONTACT US

Manningham Smiles Dentistry | (03) 8850 0678