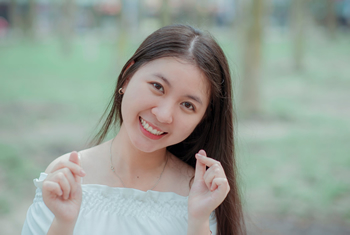 While a new addition to your wardrobe can enhance your look, few things can boost your self-confidence and overall appearance like a beautiful white smile can. If your teeth appear tarnished or discoloured, we can help you achieve a brighter smile with teeth whitening.
We offer both in-chair whitening and take-home kits with Zoom. Both methods will get dazzling results, safely and effectively. Let's look at each one.
In-chair Whitening
With this type of whitening treatment, you'll get fast, brilliant results. After we apply the whitening gel, we activate it with a particular ZOOM lamp. According to one study, the light enhances the gel's effectiveness by over 26%, which means that teeth will be up to eight shades whiter.
The procedure takes about 2 hours from start to finish. So you can enjoy optimal results, we recommend that you have one of our dentists scale and polish your teeth prior to the whitening treatment.
Take-home Kits
Whitening at home is convenient with our customised whitening trays, which whiten your teeth gently and gradually. With this whitening method, we will create a set of clear trays that will be custom-fitted to your teeth. You just need to apply the ZOOM bleach gel yourself at home, for several weeks.
How Long Will My Teeth Stay White?
As no two mouths are the same, everyone's teeth will respond differently to the whitening process. You should limit drinking coffee, red wine, tea and other dark substances as they discolour your teeth.
You also can extend the effects of the whitening procedure by sticking to home care instructions that your dentist will provide you. To help make sure that your pearly whites look their best, brush twice a day, floss, and perform periodic whitening touch-ups with our elective follow-up kit.
If you're ready to trade dingy teeth for a dazzling smile, contact us today to book a teeth whitening consultation!