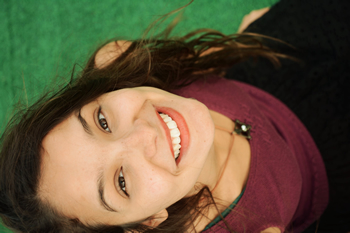 While traditional metal braces are a tried-and-true way of straightening one's smile, many people today want to align their smile inconspicuously. At Manningham Smiles Dentistry, we offer two ways to straighten your teeth discreetly and effectively.
ClearCorrect: a Transparent, Teeth-Straightening Solution
Though it works in the same manner as Invisalign™, ClearCorrect is a more affordable way to align your smile.
What Are Some Benefits?
The ClearCorrect aligners
Can be removed for eating, drinking and brushing teeth
Are practically invisible
Require less maintenance and fewer office visits
Offer greater comfort than traditional orthodontic techniques
Are minimally invasive
Don't require brackets or wires
The process is simple and straightforward. Come in for a consultation, during which time a mold of your teeth is taken and forwarded to ClearCorrect. The company will then craft and return a series of customised aligners. You then will wear each series of aligners, coming in for a brief check between every second stage.
The Inman Aligner – Enjoy Quick Results
Imagine being able to improve the appearance of your smile in just 9-12 weeks! With the Inman Aligner, you can achieve a straighter, confidence-boosting smile efficiently, safely and gently.
Inman is particularly ideal for those who've worn braces in the past and have since experienced some shifting in their teeth alignment. The aligner also can be worn before having cosmetic treatments such as bonding or veneers performed.
How Do They Work So Quickly?
The fast results are achieved thanks to a nickel titanium coil spring, which powers aligner bows that gently oppose each other. You will need to wear your Inman Aligner for 16-20 hours a day. Though most cases are completed between 6-18 weeks, every situation is different. Dr Leo will give you a good idea of how long you'll need to wear the Inman Aligner to achieve optimal results.